According to a quantified study of sex toy use, more than 60 percent of men believe that using sex toys for the first time can give them a good orgasm. More than 70 percent of male sex toy users use sex toys during sex, and 79 percent of them believe that sex toys add more interest to their sex lives with their partners.
So those of you who say that men using sex toys are losers can go home and go to sleep, because you don't understand our self-love and reserve.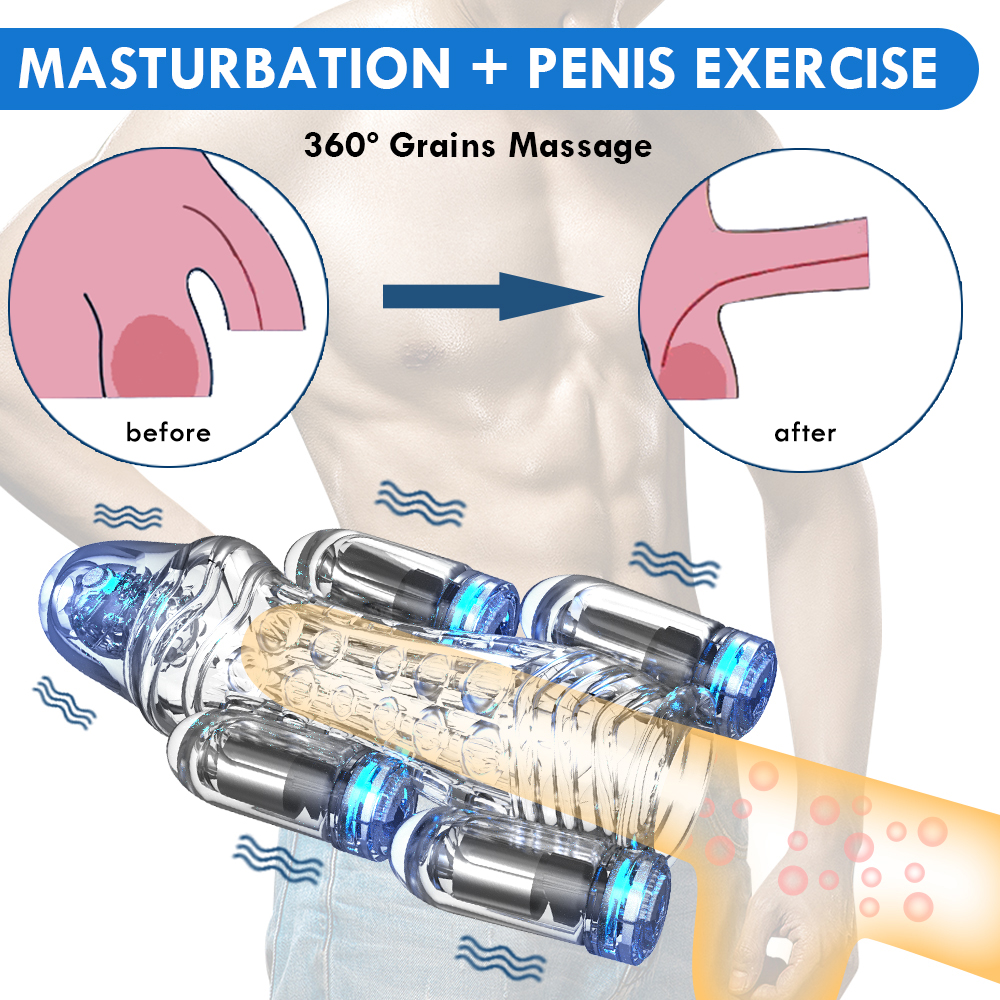 Wireless Remote Control Glans Vibrator Penis Trainer Sex Toys
Are men's only private toys sex dolls? Of course not! From masturbation cups to celebrity moulds to prostate massages, there are so many different types of sex toys. Here, for everyone in-depth analysis that let a lot of people are curious about the "masturbation cup", to help you understand the use of masturbation cup matters needing attention.
There are many types of masturbation cups on the market.
Nowadays, major manufacturers have made every effort to innovate in the function of masturbation cup. Therefore, on the basis of the traditional manual airplane cup, hands-free masturbation cup, electric masturbation cup and 4D simulation masturbation cup have been born, which satisfy men's sexual fantasy and stimulation.

With the advent of smart wearables, some of which are Bluetooth-paired, remote-controlled, and virtual-reality sex toys, it is possible to mass-produce them in the next two to three years. This will go a long way in freeing men's hands and satisfying their sexual fantasies, as well as addressing the remote masturbation needs of long-distance couples.
Pay attention to the material of the masturbation cup.
Male Masturbator Artificial Animal Big Mouth Deep Oral Sex Throat With Tongue Vagina Realistic Pussy Sex Toy
Material issues are important when shopping for sex toys. Poorly made sex toys can easily break or fall off, causing injuries, while others can cause infections and allergies.
At present, most male toys are made of TPR (thermoelastic plastic) and soft silicone. TPR is very soft because it contains a paraffin oil and feels skin to touch. For male sex toys made of silicone, the safety performance is better, but the user experience is not soft enough.
Use the masturbation cup correctly
As a man's penis, it deserves more care, but the right use of sex toys won't hurt you.
Generally speaking, sex toys are used with human lubricants (pay attention to the use of water-based lubricants, silicon-based toy colloid will destroy), wearing a condom is a good measure of protection.
Be careful to clean the masturbation cup
The inside of the masturbation cup is a warm and humid place, and it may be fed by "semen" from time to time, which is easy to grow bacteria, so cleanliness and hygiene are very important.
By properly washing your toys before and after use, you are not only responsible for yourself, but also for the toy. This will not only protect yourself from germs, but also prolong the life of the toy.
Most masturbation cups have a mouthpiece design that can be placed directly under the faucet and rinsed to let the running water take away the dirt, but don't forget to use a cleaner.
Use a professional toy cleaner or body wash instead. Rub repeatedly with your hands, then rinse well with water and wipe clean with a dry cloth.
After cleaning, spray with toy disinfectant and powder, and keep in a cool, dry place.
Masturbation cups are great for men to have sex with and have fun with, but keep the purchase and use precautions in mind so that you can enjoy good DIY sex on a safe basis.