The vibrating egg is a sex toy that can be used for vaginal or anal stimulation and can be used to stimulate the clitoris, nipples and glans due to its small size. The egg has an egg-shaped part, some are wired and some are wireless. The wired egg usually has a thin cord that can be pulled to take the egg out of the vagina or anus after use, otherwise it may get stuck inside.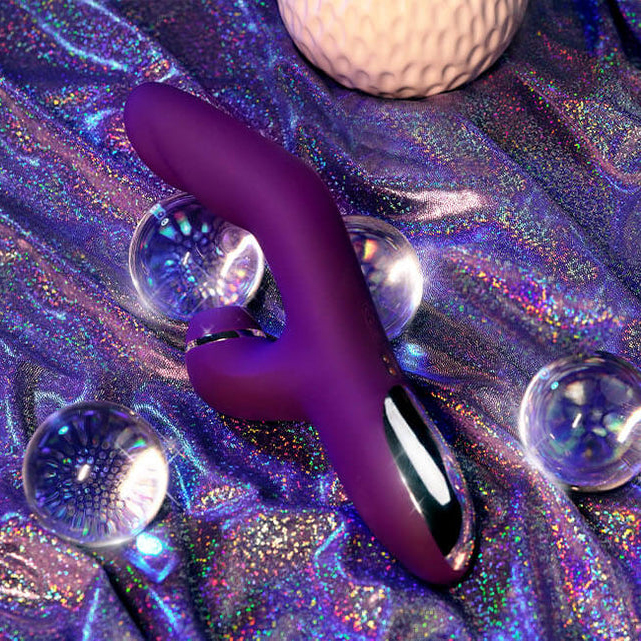 What are the benefits of vibrating eggs?
The vibrating egg has a vibration function that makes women last and has a good improvement effect on the treatment of female frigidity and lack of orgasm. Waterproof vibrating eggs can even be used in bathrooms and swimming pools, and remote control ones can be remotely controlled by yourself or have someone else do it for you. Vibrating eggs can be used not only for female masturbation, but also to increase the interest in the pre-sex, practical and affordable.
The vibrating egg not only one party can experience the pleasure of vibration, the other party can also really feel the pleasure of the partner, and the remote control can also be used as a massager to massage the body. Ultra-quiet performance, can keep you away from the unpleasant noise when using, so you can fully immerse yourself in pleasure, enjoy its beauty.

How does the vibrating egg feel when used?
The vibrating egg, as the name implies, is a fast pulsating oval shaped product. The main function is to bring sexual pleasure to women, which can make people experience feelings they have never experienced before. In addition, the vibrating egg is a pretty good foreplay tool for male and female flirting, effective stimulation of sensitive areas, to enhance male and female sexual interest.
In addition, the sexual excitement generated by women using vibrating eggs even beyond the pleasure of sex, and this pleasure is often beyond women's ability to self-control, so that their love of fun vibrating eggs can not be resisted, but also can not be hidden.
Many women even ask for sex with their partners again with the use of erotic vibrating eggs to achieve unlimited orgasms. The use of erotic vibrators to continuously stimulate the sensitive areas of a woman's body will also cause the same orgasm as sex. Even many women who have never had an orgasm during sex can have one with the vibrator.